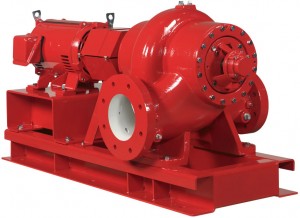 HVAC pumps are general used for heating and cooling in office towers. Chinook is proud to supply Bell & Gossett, Grundfos and Wilo solutions for your heating and cooling needs.
At Chinook our HVAC pumps include circulators, pumps and accessories typically used for the circulation of water for heat transfer in a wide range of residential and light commercial applications. Our HVAC circulation products are available in a variety of materials including bronze, cast iron and stainless steel in capacities ranging from 3 GPM (gallons per minute) to more than 5000 GPM.
We can offer many different styles and configurations including:
Water Lubricated Circulators
Vertical In-Line Pumps
Horizontal In-Line Pumps
Vertical Multi-Stage Pumps
Close Coupled & Frame Mounted Pumps
Applications of our HVAC Products include:
Hydronic (hot water) heating
Radiant In-Floor/Panel Heating
Indirect Domestic Water Heating
Solar Heating
Heat Recovery
Water Source Heat Pumping
Domestic Water Recirculation
Chilled Water Cooling Systems
Water Supplies
Pressure Boosting
---
If you have any questions about our HVAC Pump Solutions, please call or contact us at (403) 243-3310 or Toll Free at 1.800.784-4324.