At Chinook Pumps – we service what we sell – as well as many other makes and models. Additionally we have many replacement parts in stock for your needs as well as a large inventory of new, used and refurbished Pump Parts, Controls and Accessories.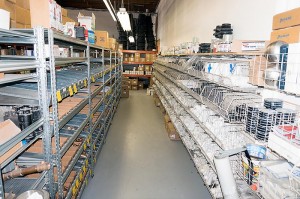 We service the following makes:
Bell & Gossett
Armstrong
CAT
Tsurumi
Barnes
Magikist
Crane Demi
Berkeley
Hydromatic
Grundfos
Baldor
WEG
Liberty
T & E
Giant
Little Giant
Franklin
Gorman Rupp
John Deere
Honda
Albany
Zohler
And Many More!
If you require service on a brand not listed above, simply call us and we will be happy to help you!
---
If you have any questions about our Repair Services, please call or contact us at (403) 243-3310 or Toll Free at 1.800.784-4324.